Aichelin Goes Green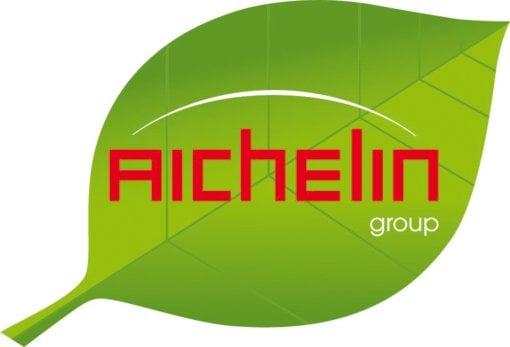 VISION:
The necessity to reduce CO2 emissions and to save energy affects all industries. As a renowned partner in heat treatment, we support our customers in terms of decarbonization and we walk the path towards a Co2-neutral future together.
MISSION:
Together with our customers, we develop concepts to define the most efficient solution for their individual industrial furnace plant, including heating and burners.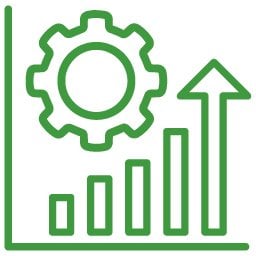 OUR CONCRETE PROPOSAL:
efficient burners

improved plant insulation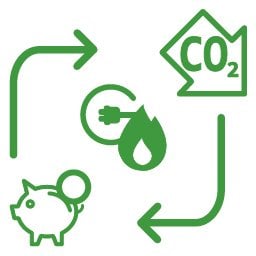 HYBRID SOLUTIONS AND COMBINED MEASURES REDUCE YOUR CO2 CONSUMPTION AND YOUR COST.
Thanks to our diverse portfolio, you will get a combination of a gas-heated heating zone and the rest of the planted electrically heated, as a one-stop service from us.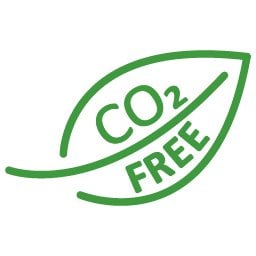 LARGEST PORTFOLIO OF CO2-FREE HEATING SYSTEMS ON THE MARKET, THANKS TO:
electric heating elements

biofuels & methanol*

hydrogen in burner technology*
*in development, further information upon request
NOT ONLY INVESTING IN NEW PLANTS, BUT ALSO REVAMP EXISTING PLANTS WILL REDUCE YOUR CARBON FOOTPRINT CONSIDERABLY:
New plants are more energy efficient. Depending on the size of the plant, an investment into a new plant might make sense.

Retrofits and conversions of existing plants - even of third-party products

AS INNOVATION LEADER, WE ARE PROUD TO BE EQUIPPING THE FOLLOWING INDUSTRIES WITH OUR SOLUTIONS:
Heat treatment of battery powders

Systems for wind energy

Heat treatment of electrical sheets for e-mobility
BEYOND THAT, OUR FOCUS IS:
Modern heating solutions: electric heating systems and highly efficient burners, including the use of H22

Systematic furnace modernizations (insulation, waste heat utilization etc.) to reduce your carbon footprint

Better and lighter carrier systems (i.e. CRP) minimize the energy consumption of your plant

High-quality materials for a long lifetime of your furnaces and their components
WE KEEP AN EYE ON OUR CO2 EMISSIONS
Certified according to ISO 14001

Commitment from our suppliers to reduce their carbon footprint

Optimization of transport routes (distribution, field service, etc.)

Modernization of our technical infrastructure (buildings, heating, light, etc.) and evaluation of planned investments in terms of maximizing the potential for CO2 savings

Consistent evaluation of the necessity of business trips as well as increasing train travel over air travel/cars