Organization
THE GROUP:
The AICHELIN Holding manages the clear strategic focus of all operating subsidiary companies.
More than 1,100 employees are responsible for our success. This makes the group one of the largest manufacturers of heat treatment plants worldwide.
With a clear vision and a mission, we are continuing on our customer-oriented path into the future.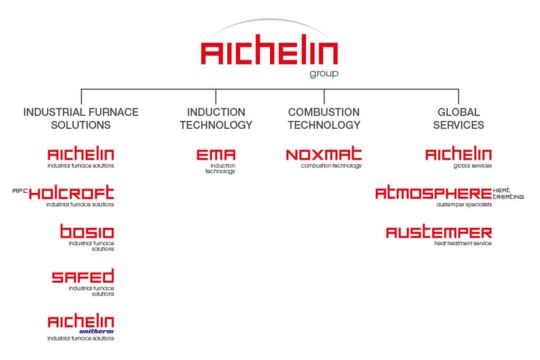 Our vision and brand promise:

We are the leading provider of heat treatment solutions:
with state-of-the-art technology and top performance for our customers
with market leadership in Europe, Asia, and the US
as a leading service provider for the entire industry,
we are financially stable and profitable
as an international, dynamic
group as an attractive employer
Reliability is our core value. It stands for the passion to always providethe best solution and the most reliable performance for our customers. As unique and as different as the individual companies"of our group may be, this aspiration is what brings us together.
Christian Grosspointner, CEO AICHELIN Group
OUR MISSION:
Heat treatment is our skill and passion. Our driver is to find the best possible solution for our customers, to enable them to succeed, and to create added value for them. We are innovative and reliable, we care for our customers, partners, and employees, and we treat your trust with utmost respect.